About the Author Christine Benedict:
Christine lives with her husband of thirty-five years. She has two children and is a lifelong resident of Ohio.
She is a native of Columbia Station just south of Cleveland Ohio. Columbia Station was mostly farmland, and growing up she worked in the family's two-acre garden. She'll tell you of ninety-degree days, how she pulled weeds through two rows of overgrown strawberries, and how she picked untamed blackberries behind their woods. The heat didn't bother her back then, and badly scratched hands were worth it because blackberries sold for a quarter a quart.
Short Stories
Early in her marriage to her high school sweetheart, Christine raised a steer from a calf for freezer meat. "It was an ornery thing," she says. They tied it to a different tree every day where grazing was good, and every day it would walk around the tree until it had two inches of rope. The only way she could get it to move was letting it chase her around the tree. Then one day the rope broke. She tells the story in "Nature Undone," published by Vindicator Magazine at Cleveland State University.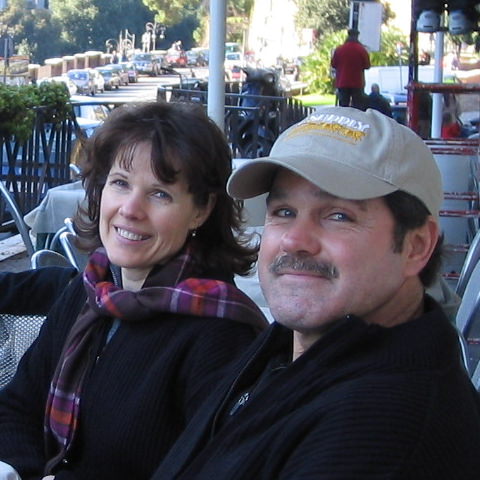 Christine and husband in Rome, Italy
Christine has traveled to Rome and Japan. She has soaked in the hot springs at the base of Mount Fuji with a very good friend there – naked one and all. The experience prompted the essay "Naked Beauty," published by Vindicator Magazine the following year.
As an Author
As an author, Christine Benedict has been dedicated to writing for many years. Her craftsmanship was honed under the tutelage of Dr. Neil Chandler of Cleveland State University throughout her six-year process of writing Anonymous.
Christine studied creative writing at Baldwin Wallace College and Cleveland State University. Her short stories have been finalists for Perigee Publication for the Arts and The Fish Short Story Prize.
Showing the single result